Party Box Speaker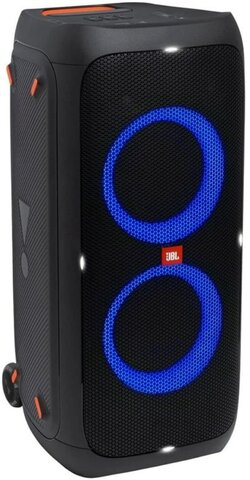 up to 6 hours base price: $50.00
over 6 hours: $55.00
Overnight: $75.00

Description
What's a party with out music? Turn up the music with our JBL party box Powerful Bass Boost and high quality sound that will take your party to the next level.
Incredible JBL Sound with a Dazzling Light Show
The JBL PartyBox 310 packs a full party into a transportable splashproof sound machine like no other. Turn up your favorite playlists anywhere from get-togethers at home to dance parties and backyard parties. Bring big party vibes JBL Pro Sound and a synced light show that grooves to the beat. Plugin and keep the fun going all night or wheel over to the backyard or any outdoors event and take advantage of its impressive 18-hour battery life.
Power JBL Pro Sound
Also great for karaoke nights! Includes a microphone with your rental.